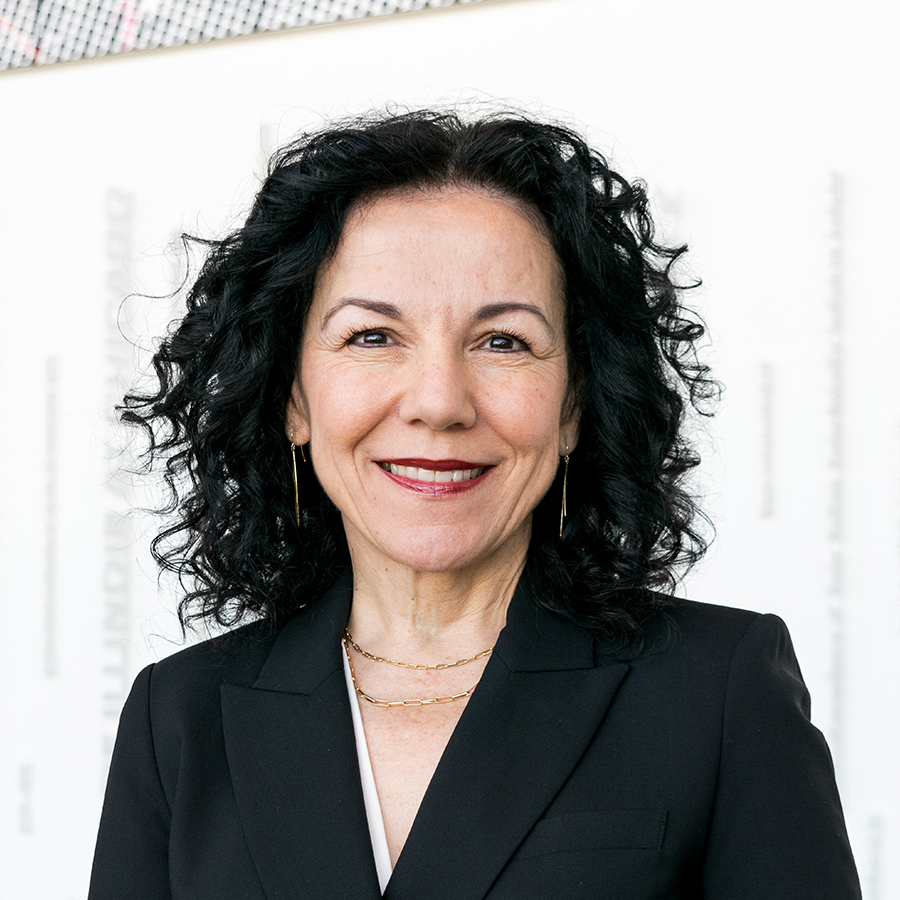 Senior Leadership
Jela Trask
Vice President, Membership & External Relations
At MxD, Jela leads the Institute's efforts to create and execute a strategy to help connect the Institute's investments in key technology RD&D to the development and launch of practical and useful resources for U.S. manufacturers. Through a comprehensive product strategy, Jela will work with the MxD team to identify solutions that will help manufacturers lead in opportunities and address challenges they face today and in years to come.
With over twenty-five years of experience in corporate strategy, business development, product/channel marketing, and public-private partnerships, Jela brings to MxD an industry focus that combines high-tech and manufacturing. Most recently, Jela led the manufacturing sector strategy for the Wisconsin Economic Development Corporation, where she was responsible for managing the investment portfolio and industry engagement to deliver solutions designed to increase adoption of automation, cybersecurity, IIoT, and other key I4.0 technologies. In addition, she managed key clean energy industry sectors including EV and water technology to advance supply chain sustainability and competitiveness. Working closely with the Manufacturing Extension Partnership network, academia and industry partners, Jela was instrumental to launching initiatives targeting small and medium manufacturers focused on productivity improvement, supply chain resiliency and workforce readiness.
Prior to WEDC, Jela worked with companies at different life stages - from startups and leading internet leaders such as eBay, to established Fortune 100 companies, including award-winning global marketing agency, Chicago-based FCB Global. Comfortable at the intersection of where innovation leads to market disruption, Jela brings a multi-disciplinary mindset to thinking big picture while applying a practical approach to problem-solving and delivering market driven solutions.
Jela received her degree at Indiana University in Economics and Political Science.