Where Innovative Manufacturers Forge Their Futures
Our members depend on fresh thinking and bold doing. They recognize that the future hinges on new digital ideas, and that they'll find them here, at MxD.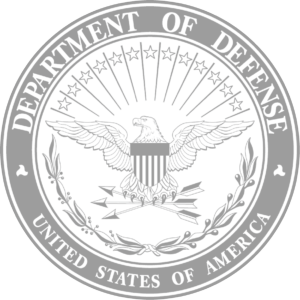 Defense Collaborations

The U.S. Department of Defense is MxD's founding member. The two organizations develop new digital manufacturing technologies and co-invest in a large research and development portfolio, now totaling more than $120 million across more than 85 projects.
Tier 3
Non-Profit
American Gear Manufacturers Association (AGMA)

AR for Enterprise Alliance (AREA)

Automation Workz

Catalyst Connection

Chicago Cook Workforce Partnership

Connecticut Center for Advanced Technology

Delaware Valley Industrial Resource Center (DVIRC)

Diverse Manufacturing Supply Chain Alliance

Fuzehub

Illinois Manufacturing Excellence Center (IMEC)

International Academy of Automation Engineering (IAAE)

Logistics Management Institute (LMI)

International Society of Automation (ISA)

Manufacturing Renaissance

Manufacturing Technology Deployment Group, Inc. (MTDG)

National Center for Defense Manufacturing and Machining (NCDMM)

National Center for Manufacturing Sciences (NCMS)

National Tool & Machining Association (NTMA)

NEW NORTH INC

North American Meat Institute

Oregon Manufacturing Extension Partnership (OMEP)

Quad Cities Chamber of Commerce

Quad City Manufacturing Laboratory

Rochester Tech and Manufacturing Association

Southeastern New England Defense Industry Alliance (SENEDIA)

SVA Illinois

USO of Illinois

Village of North Aurora
Small and Mid-sized Manufacturers (SMMs)
300 Below Advanced O&P Solutions Aeroserve Inc. ARC Precision Atlas Tool Works Aztec Plastic Company Bechtel Plant Machinery Beta Shim Co Calumet Electronics Cast21 Catalyst Acoustics Group CH Hanson Click Bond CMD Corporation CP Industries DMI Companies Eural USA Fairmount Tech Formlabs Freedman Seating Frontier Aerospace Gardner Spring General Tool Company GenMet Howe Corporation Innovative Manufacturing and Design (M&D) ITAMCO Kennon Products Inc. Kent Displays Magna Machine Company Midwest Composite Technologies Midwest Filtration MK Morse Pioneer Service Inc. Plethora Corporation PPC Flexible Packaging Productive Tool Superior Joining Technologies Triangle Package Machinery Company Wiegel Tool Works Wulco, Inc.
Solution Provider
3D Control Systems 6clicks Action Engineering Activ Technologies Advanced Manufacturing International, Inc. (AMI) Aegis Software Aerobotix Allosense Alta Via Consulting American Machining Efficiency Consultants Analatom Anark Corporation Applied Dynamics International (ADI) ARC Advisory Group ARCTOS Aris Technology Aristi Technologies Arvist (BeGlobalSafety) Atomus ATS Applied Tech Systems LLC Aunalytics Austin Center for Manufacturing & Innovation (ACMI-Austin) Authenticiti Automated Precision Inc. AvidBots USA Beacon Interactive BEET The Beta Factory Inc. Boston Engineering Corporation BreakPoint Labs Canvas GFX Capvidia Chooch Intelligence Technologies ChromoLogic (COVISUS) Cimcor Cimetrix Clear Process Solutions ClearBlade CONNSTEP Cuesta Partners LLC Cullerton Group Cyber Strike Solutions CyberPoint International CYNALYTICA D3 Technical Services DeviceDev Consulting DMI, LLC Dragos D-Wave Systems eAlliance Corporation Eccalon Elemica (formerly EMNS) Endpoint Security Inc. Engineering Industries eXcellence Engora.Tech Enhance International Group Exium Inc. Factory Physics First Resonance Flexsible Fomoro AI Forward Capital Fund Gener8tor General Stress Optics Grid Raster Inc H2L Solutions Hertzler Hexstream Horizon Controls Group Inc. IMPI I-M Technology Industrial Defender The Intelligence Factory International TechneGroup Incorporated (ITI) Iterate Labs Janeiro Digital Kinta AI Kryptowire Leela Lefturn LLC LightGuide, Inc. LINAR Advisors Machine Metrics Inc. Markforged Markt-Pilot Marshall, Gerstein & Borun LLP Mastercam (CNC Software Inc) Maxxion Systems Inc. MBC Technology Mindsight MindSpring ML Design Technologies Modzy Montronix MPDV USA, Inc. Notiphy Numorpho Cybernetic Systems Opex Systems Opscura Palindrome Technologies Physna LLC Pico MES Predictronics Corporation ProMANAGE ProShop ERP Quality Vision International Qubit Networks LLC RAAD360 REscan Inc Retologic RGBSI Aerospace & Defense Rich Brilliant Willing (RBW) Screevo SEAS LLC Shabodi ShapeMatrix Sidechannel SightCall SIMBA Chain SIRL Skovinen Soothsayer Analytics Sticker Control SquareOne PD Supply Chain Risk Management Consortium (SCRMC) Supply Dynamics SwipeGuide Sympatic TaskWatch TechSolve Tethr-It Tercero Technologies LLC The Innovation Machine The Intelligence Factory Tulip Ubisense Uncomn VANTIQ Verdasee Verve Industrial Viax.io Vibronyx VIE Technologies VLC Solutions WindyCitySDR Xcelgo XMPro Xona Systems
Academic
Arizona State University (ASU) Auburn University Case Western Reserve University Cleveland State University Georgia Tech (Georgia Tech Research Corp.) Illinois Institute of Technology (IIT) Iowa State University (ISU) Massachusetts Institute of Technology (MIT) Missouri University of Science and Technology (Missouri S&T) North Carolina A&T State University Northeastern University Northern Illinois University (NIU) Northwestern Ohio State University Oregon State University (OSU) The Pennsylvania State University (PSU) Purdue University Rochester Institute of Technology (RIT) Rutgers University Texas A&M University University at Buffalo, The State University of New York (SUNY) University of Chicago University of Cincinnati University of Dayton University of Houston University of Maryland, Baltimore County (UMBC) University of Michigan University of North Carolina – Charlotte (UNCC) University of Pittsburgh University of Tennessee-Knoxville University of Virginia (UVA) The University of West Florida Wayne State University
Government
Army Contracting Command Consolidated Nuclear Security Cook County Government Coupa Defense Logistics Agency Department of Defense ManTech Los Alamos National Laboratory National Institute of Standards and Technology (NIST) Office of Naval Research Rock Island Arsenal / Joint Manufacturing & Technology Center U.S. Army DEVCOM U.S. Department of Health and Human Services United States Air Force (AFRL)