Chicago, IL – August 13, 2020 – MxD, the nation's digital manufacturing institute, today announced that it has been recognized as the winner of three Manufacturing Leadership Awards for its outstanding achievement in supply chain, artificial intelligence and analytics and next-generation leadership.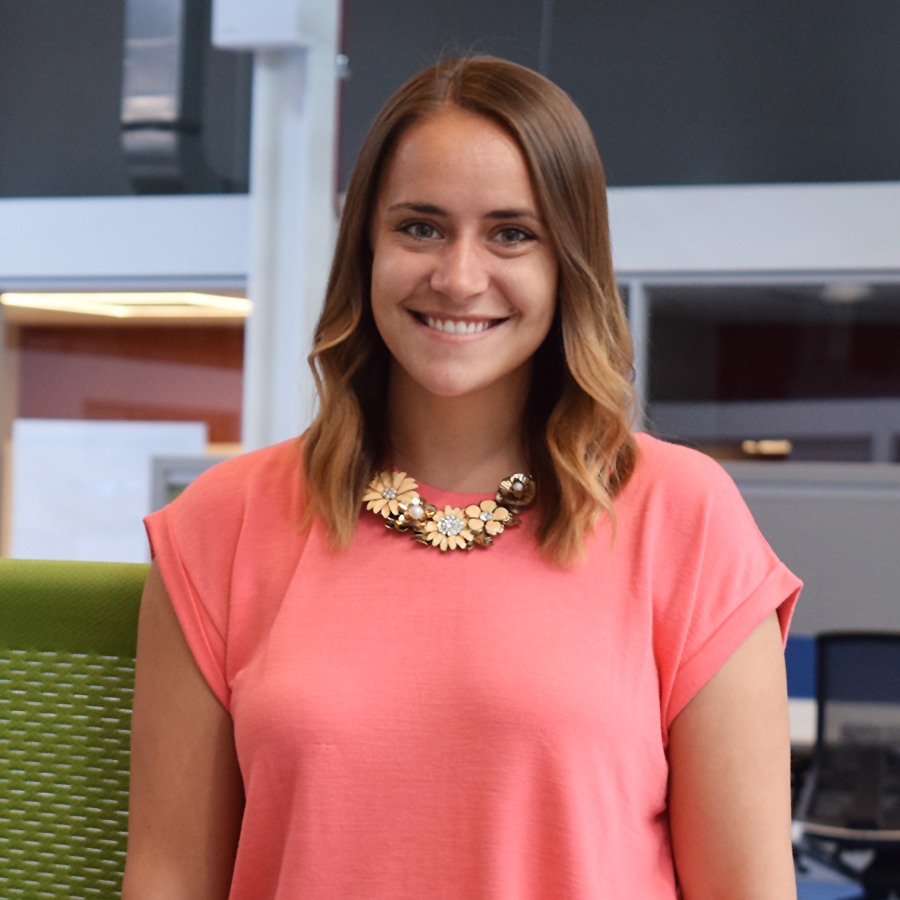 Katie Fayman, Senior Engagement Associate at MxD, was named an awardee for Next-Generation Leadership, in recognition of her accomplishments benefiting MxD's member ecosystem and program offerings.
The winning Supply Chain Risk Alert project team comprised MxD, Dow, Indiana University Purdue University – Indianapolis, Rochester Institute of Technology, ITAMCO and Microsoft who collaborated to build software that will warn manufacturers of delays in customer shipments caused by emergencies, weather, or other natural disasters.
The winning Model-Based Feature Information Network project team involved MxD, Lockheed Martin, Rolls-Royce, Siemens, Capvidia, MSC Software, PTC and Material Data Management, Inc., and demonstrated how expanded model-based definition can facilitate a complete digital thread using a neutral framework for product manufacturing information and design.
"These awards come at pivotal moment for the U.S. economy, where the importance of manufacturing, digital transformation and manufacturing resilience are clearer than ever," said Chandra Brown, MxD CEO. "I join MLC in celebrating the award winners and their impactful efforts to strengthen U.S. manufacturing and look forward to continuing this work with our growing MxD ecosystem."
MxD, Katie Fayman, the Supply Chain Risk Alert project team and the Model-Based Feature Information project team will be recognized at the Manufacturing Leadership Awards Gala, which will take place as a virtual event on October 8, 2020. The full list of winners is available at https://mlawards.manufacturingleadershipcouncil.com/2020-winners/.
About MxD
MxD is where innovative manufacturers go to forge their futures. In partnership with the U.S. Department of Defense, MxD equips factories with the digital tools, cybersecurity and expertise they need to begin building every part better than the last. As a result, our approximately 300 partners increase their productivity and win more business.
About the Manufacturing Leadership Awards
The Manufacturing Leadership Awards honor manufacturing companies and individual manufacturing leaders that are shaping the future of global manufacturing. Winning projects and individual manufacturing leaders have demonstrated achievement in one of a wide range of categories, and are chosen by a panel of expert judges for results that have delivered clear and compelling value, return on investment, and other tangible outcomes. There will be several winners in each category, including one High Achiever's Award in each category, as well as a 2020 Manufacturer of the Year for both small and large enterprises. Also unveiled at the gala will be the ML Awards Manufacturing Leader of the Year and Lifetime Achievement Award winners.
For more information on the Manufacturing Leadership Awards Gala or Rethink: The Manufacturing Leadership Council Summit, please go to www.MLCRethink.com.
About the National Association of Manufacturers
The National Association of Manufacturers (NAM) is the largest manufacturing association in the United States, representing small and large manufacturers in every industrial sector and in all 50 states. Manufacturing employs more than 12 million men and women, contributes $2.25 trillion to the U.S. economy annually, has the largest economic impact of any major sector and accounts for more than three-quarters of all private-sector research and development in the nation. The NAM is the powerful voice of the manufacturing community and the leading advocate for a policy agenda that helps manufacturers compete in the global economy and create jobs across the United States.
The NAM's world-class staff of policy experts provide unmatched access and information on the key issues affecting your business and bottom line. We are on the front lines of a wide range of policy battles, from immigration reform and labor relations, to energy and the environment, to trade policy and taxes. At every turn, we are working on behalf of manufacturers in America to advance policies that help manufacturers do what they do best: create economic strength and jobs.