By Deborah Shelton
for MxD
Alex Velez was working his regular graveyard shift at a Checkers restaurant in southwest suburban Chicago when he realized he'd had enough.
The customers were rude. He hated the constant smell of boiling oil. And he was tired of the frantic hustle to fry large orders of french fries for last-minute parties.
So one night, from a corner of the restaurant during the middle of his shift, he called his high school hockey coach, a manufacturing supervisor, who had once offered to help him land an apprenticeship.
Days later he was handed off to a journeyman patternmaker at Sloan Valve Company with this introduction: "This is Alex. He has no experience. He has no technical skill whatsoever. He doesn't know anything about what we do. So teach him everything you know."
Velez was eager to learn.
Patternmaking is related to tool-and-die making and mold making, but also often incorporates elements of fine woodworking. An engineer may help to design the pattern, but a patternmaker typically executes the design.
The five-year apprenticeship, starting in 1997, opened Velez's eyes to opportunities in manufacturing, which inspired him to return to school, this time enrolling in Moraine Valley Community College, where he earned an associate degree in CNC machining. Sloan Valve, which makes valves and other plumbing equipment in Franklin Park, Ill., paid for his education.
Even as his career was taking off, however, pattern work started dying off as jobs moved overseas.
"I could see first-hand the skills gap happening," Velez said. "I was 18, and the next youngest guy was 34. I was the last apprentice to go through the program, and I was there for 12 years."
He later got into programming, but when the recession hit in 2009, the company shuttered the pattern shop. He got 60 days notice.
To keep his head above water financially, he accepted an operator job on the night shift, at a 40 percent pay cut. It was "very humbling," he said.
A year and half later, he was hired by another patternmaking company, where he later did machining work. He also learned Mastercam software.
Again, there were layoffs all around him. When he got a call from a headhunter about a full-time lead CNC programmer job, he was thrilled.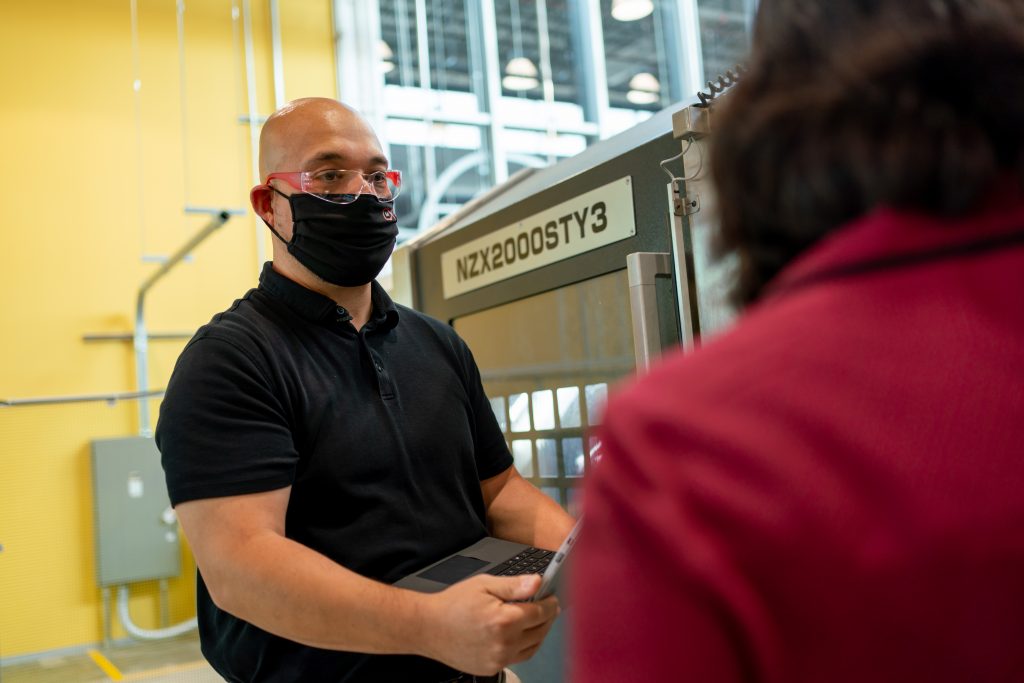 "I was like, 'Oh yeah, absolutely. This is my dream role,'" he said. "It was a sign, for sure."
Through the ups and downs, Velez has always tried to be flexible and reinvent himself.
"I try not to be resistant to change; I think that's one of my strengths," he said. "It's tough, don't get me wrong. In our work, the more you can do, the more valuable you are. If you can have fun and learn something new when you're doing it, why not?"
In his lead CNC programmer position at Cummins Allison Corp., which creates currency and coin handling systems, including counting machines, Velez learned about manufacturing engineering — how to process parts from start to finish, design tooling, procure materials and troubleshoot.
"I was the first one to bring a tablet to the floor because they were running back and forth to one designated computer, and even that computer didn't have a lot of resources on it," he said. "So I would bring out tablets for the operators and set-up guys so they could have production schedules, drawings and programs at their fingertips without wasting time racing back and forth."
Five years later, he moved up to a manufacturing engineering position at the Mt. Prospect, Ill., company.
In his current primary role as a CNC manufacturing engineer at MxD, Velez is in charge of the fabrication area on MxD's Future Factory floor, which demonstrates the latest digital technology and solutions.
He enjoys participating in-house projects at the manufacturing institute located in Chicago, collaborating with external partners such as the U.S. Department of Defense, and teaching young adults who are interning with MxD's workforce development team.
What drew him to MxD was the opportunity to be on the cutting edge. Because MxD exists to help manufacturers of all sizes understand and integrate digital technology into their own operations.
"I like knowing what the industry is doing to stay ahead of the curve and leverage technology," he said.
Years ago, before he was hired by MxD, he toured the facility and was impressed. His work at the time was performed manually.
"[MxD staff] showed us how all of that was digitized," he said. "And when you digitize you can really streamline the process. You can use data to improve your process flow."
Velez had no idea when he was younger about the many opportunities available in manufacturing. He learned as he went along, working his way up from operator, to programmer, to manufacturing engineer.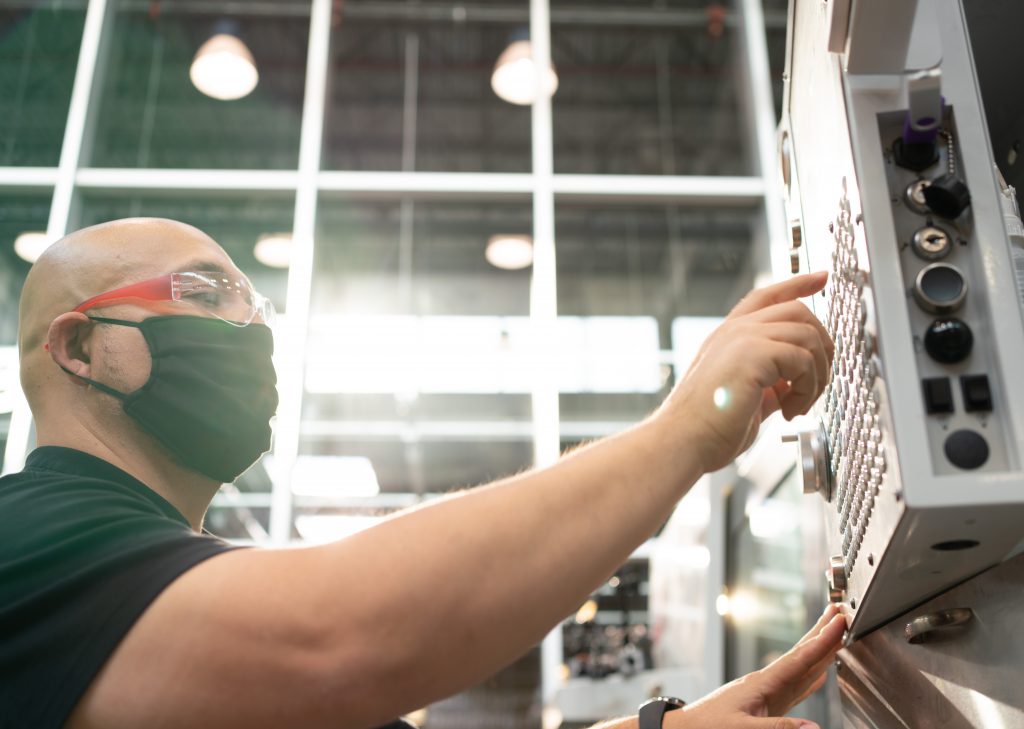 By building on his skills and experience, he can see even more paths opening up for him in the future.
To prepare for that future, he plans to enroll next year in an online bachelor's degree program in applied manufacturing technology at Northern Illinois University. In the meantime, he's completing prerequisite courses at a community college.
"I think there is even more that I can learn through a formal education," he said about his decision to pursue a bachelor's degree at this stage of his career. "Combining that with my work experience will make me more well-versed." The program he chose will allow him to work full-time during school.
He encourages others who are interested in a manufacturing career to study CNC programming at a community college or consider a four-year college degree in manufacturing engineering. He also recommends internships, participating in free webinars and joining LinkedIn to learn what's going on in the field.
"Ultimately, never stop wanting to learn," he advised. "There's an incredible amount of information at your fingertips, for free, that's there for the taking."